Your Trusted Newark Plumbing Company
You Call. We Come. It's Fixed.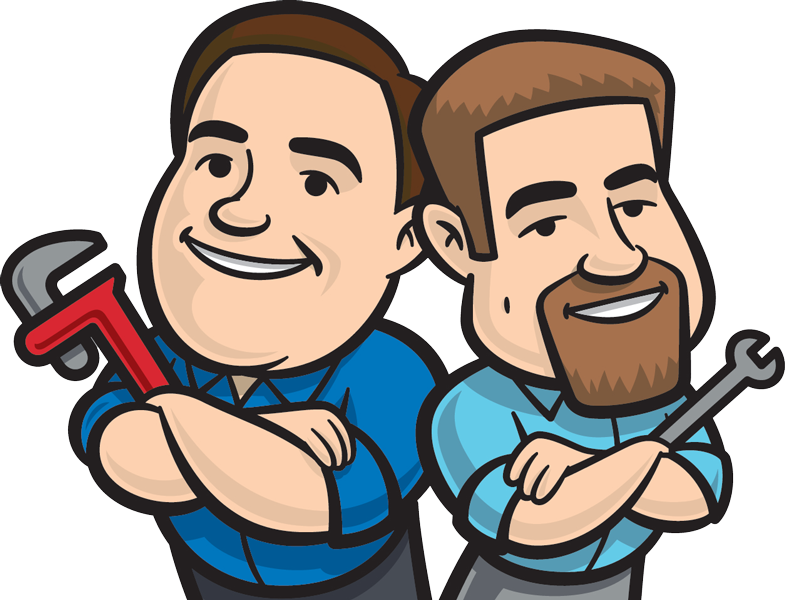 Plumbers
in Newark, DE & Surrounding Areas
Boulden Brothers plumbers are ready to tackle any plumbing repair need.
No one likes cold showers. Keep the hot water flowing with a Boulden water heater.
Slow drains? Multiple toilet flushes? Get your drain cleared with a Boulden drain specialist.
Same Day Service from a Newark Plumber
Newark, Delaware Plumbing Services You Can Trust Because The Boulden Name Goes On Everything We do
There's no plumber like a Boulden Brothers plumber. Trained, experienced, and always ready to help put plumbing problems behind you. That's how we've earned so many 5-Star Reviews.
Clean, Screened, Trained, and Trusted
When we say, You Call, We Come, It's Fixed, we mean it. Boulden Brothers techs arrive when promised, put their training and experience to work diagnosing the problem, and give you a guaranteed upfront, no-surprise price. That means the price you agree to is the final price—even if more work is needed to complete the repair while we're there. Nobody else gives you this guarantee. We do it all because your trust means everything to us.
Boulden Plumbing Is Full Service Plumbing
Big issues or little ones, Boulden Brothers techs come ready to get your life back to normal. That's why we provide these complete plumbing services:
Whether it's a major plumbing issue or a pesky little one, Boulden Brothers techs aren't done till you're delighted. That's why we clean up when the work's complete like we were never there.
Newark, DE, plumbing problems are no match for Boulden Brothers plumbers.
We've seen it all in our over 76 years of service:
Clogged or backed-up drains and pipes
Malfunctioning sump pumps or water heaters
Low water pressure
Leaky faucets or fixtures
Broken sewer lines caused by tree root intrusion
Corrosion due to hard water deposits
Accumulated mineral deposits reducing water heater effectiveness
Unexplained high water bills
There's no need to deal with any plumbing issues. Boulden Brothers team is here to help. Call us now, or fill out the form below. Our first step is listening so we can offer a repair or replacement solution for your specific issue. Whether it's a minor problem, like leaky faucets or more complex issues, such as undetected wall leaks creating damage & mold growth, Boulden Brothers has your back. We even offer financing, so you don't have to put off needed plumbing work.
What are the benefits of hiring a professional plumber?
The ability to appreciate potential problems and find solutions is a commendable attribute. Regular maintenance is a critical component of keeping the value and longevity of your home or business. 
The advantages of going with a professional are compelling when considering plumbing services. With experienced professionals on your side, you won't have to worry about tackling this intricate and essential work yourself. Hiring a professional Plumber allows you to focus on other aspects instead.
Expert Plumbers – With an experienced, skilled Plumber, you can rest assured that we will easily tackle any plumbing problems. Working with a professional plumber's expertise guarantees time is well spent trying to diagnose and fix issues outside your knowledge. It's the surefire way to get back on track. It's crucial to be patient and draw on the expertise of qualified professionals.
Safety – Don't leave your plumbing needs to chance. Partner with a trusted expert and ensure they complete the job safely, securely, and efficiently. Attempting such an involved task without professional help carries serious risks, including exposure to hazardous materials, flammable products, or biohazards.
Right Tools – Our techs can solve complex plumbing problems quickly and effectively with the right tools. Professional services come with specialized equipment designed to make short work of blocked drains, accurate inspections, and much more. Professional Plumbers help you get back on track as soon as possible.
Plumbing Emergencies – When an urgent plumbing issue arises, the safety of your home and those living there takes priority. Do you have a plumbing emergency? Don't worry. The experienced team at Boulden Brothers can help.
Save Money – Save money on makeshift fixes that only provide a temporary solution. Delaying on plumbing repairs can result in escalating expenses. Invest in expert services. You can ensure comprehensive and enduring solutions that protect against costly consequences.
Leave Plumbing To A Pro
Don't take the risk! Calling a Boulden Brothers certified techs can help you avoid costly mistakes and time-consuming fixes from DIY repairs. When it comes to plumbing issues, even small ones may be bigger than they appear, while larger projects like renovations or pipe replacements require qualified professionals. Get an expert opinion you can trust: Call us at Boulden Brothers Plumbing today.
What Your Neighbors Say About Us